Established in 1866, the Brecher Company is one of America's oldest lighting showrooms. The company is still locally owned and operated and in its sixth generation of leadership. Evolving from firelight to gaslight and electric light, today we are the largest supplier of decorative lighting in the state of Kentucky. Take a trip back in time through the history of The Brecher Company.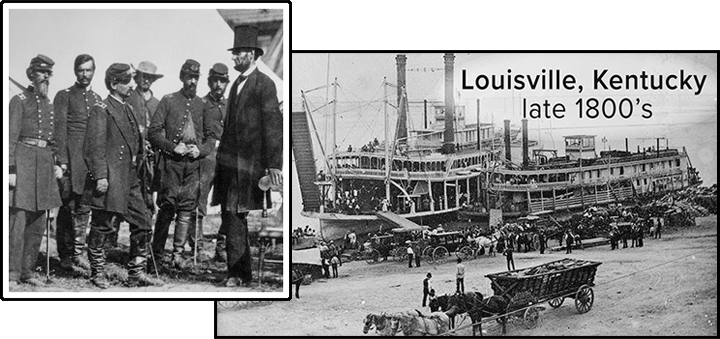 1865
The Civil War had just ended in 1865. Louisville, being a river town, had great opportunities for new business.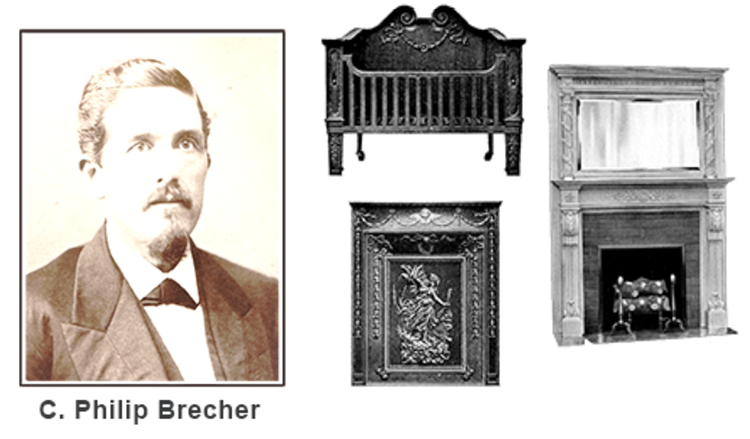 1866
In 1866, C. Phillip Brecher and five others started a foundry casting firebacks and grates that would come to be the Brecher Company. The fireplace in the 1800's was the center of the home and office.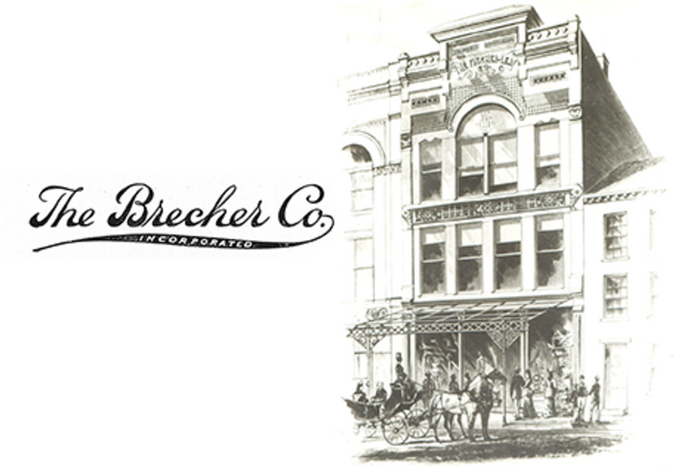 1889
The company built a showroom at 433 West Jefferson to display its products. The Brecher Company began manufacturing fireplace mantels, hearths, and gaslights in Louisville.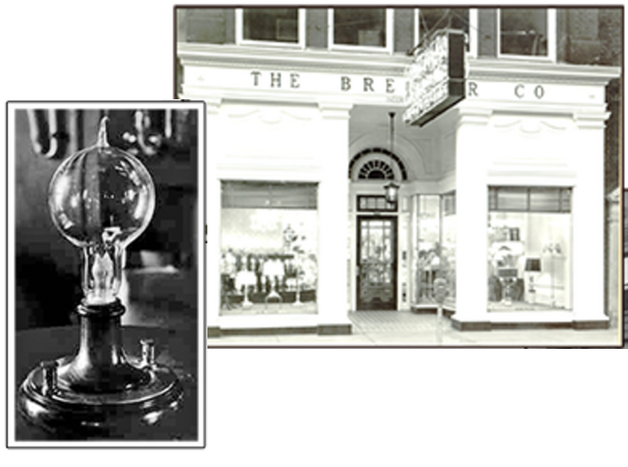 1920
In 1879, Thomas Edison invented the incandescent lightbulb. The new technology brought new opportunities and the Brecher Company began manufacturing combination gaslights and electric lighting. Since these humble beginnings, the company has evolved with the community.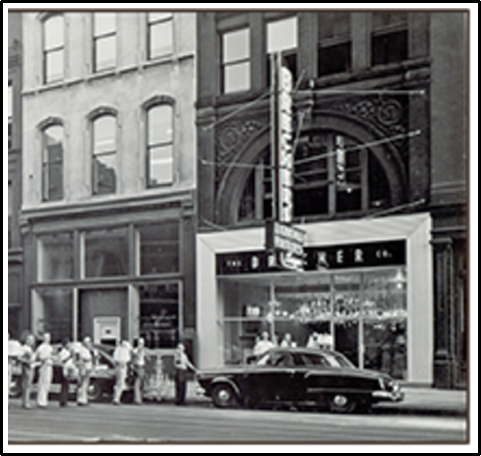 1951
In 1951, the company moved across the street to 422 West Jefferson. In the early 1960's the Brecher Company opened a branch in the Brownsboro Center as Louisville grew eastward. In 1969, the Brecher Company moved to its current location on Hurstbourne Parkway and in 1979 opened a second location in Lexington.
What Makes Us Unique
Brecher's Lighting is more than a lighting showroom; our company takes immense pride in making your spaces extraordinary. We offer the best brands and the highest quality lighting products in the industry today. Our certified lighting designers have spent years studying interior design and how lighting can become art in your home or office space. We offer free consultations with our customers, so you can discover the possibilities in your own home or business. Light has the power to lift our spirits, bring a smile to our faces, and help our brains to focus, letting creativity flow. When you partner with us, you can rest assured your indoor and outdoor lighting will be a cut above the rest. To get started, simply visit or contact our lighting stores in Lexington or Louisville today!